Safe and sturdy grill brushes have more to offer than steely bristles.
While going through a few columns about BBQ cleaning methods, I found people recommending the use of long-handled tongs, staff-wire brush, folded paper towels, etc. for cleaning those charcoal and gas grills. Additionally, those bloggers suggested the use of vegetable oil for preventing food build-up and rust on those grill grates.
The above is just a general way to clean BBQ grill grates, but I differ with those ideas because they are not the safest. You could possibly bruise or entangle yourself while handling those tongs or metallic brushes. On the other hand, having a safe grill brush for cleaning the leftovers on the grates will help. We assume you have understood clearly why you need a safe BBQ cleaning brush.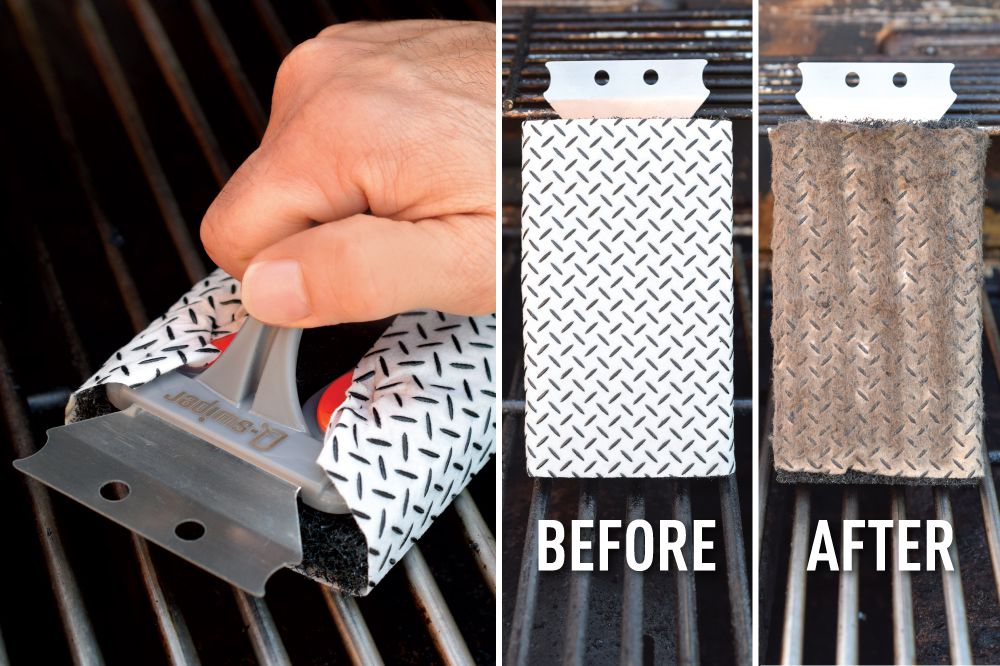 How to choose a grill brush, then?
Notably, some experts beg to differ in the cleaning processes of grill grates. So, we don't want you to get confused by overwhelming and overcharged suggestions for the same. Therefore, you should hold on to a barbecue brush that qualified in the following parameters:
Safety. This is the factor you should prioritize first. Given this, you can carry out any cleaning tasks without having any worries.
Flexibility. Ergonomically advanced designs facilitate users to reach difficult corners with ease.
Effective. Does it clean well? Well, that's the question you would want to ask the manufacturer and expect a solid answer with a demonstration.
Inexpensive. Cooking in your backyard can only be fun if you have got all the costs covered in a feasible range. Hence, you should also have a look at the price factor.