A grill brush forms an essential tool for cleaning your barbecue before and after using. It sees most of the wear and tear on your barbecue accessories from dirt and grease build-up on grates and the heat if left outside. The roughness of moving back and forth can crack, warp and fall out over the grill. If the grill brush is not in a good condition, it will not function normally. If unnoticed, the broken hairs can separate. This can pick up any food and be dangerous. Whether you're a barbecue enthusiast or a seasonal grilling expert, you need to clean the grill every time if you want your food to safe to eat. Proper cleaning of your grill prevents corrosion and rust of your appliances, thus keeping you away from health risks. Here we will discuss some safety measures that should be taken when using a barbecue brush.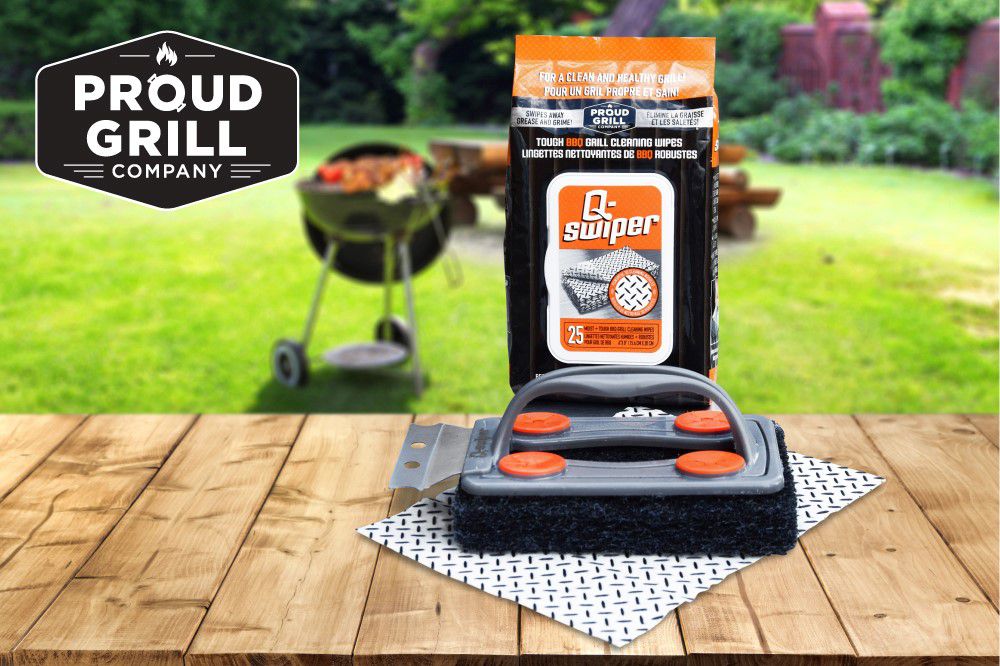 Grill Brush Safety Tips
Follow these safety tips if you use a bristle grill brush.
The barbecue brushes are quite similar to toothbrushes. When you notice the bristles appear flat or lose their potency, you should replace them.

Take a pair of tweezers, and randomly select 5-10 bristles, and gently pull them; If any of the bristles detach, it's time to replace them.

The grill brushes should not be exposed to rain, sunlight, snow or humidity.
Grill Brush Cleaning Tips
Before lighting the grill, apply a non-stick spray on the grates. This will reduce the subsequent cleaning time.

Once the grill has been cooled, sprinkle detergent powder over it.

Scrub it with an abrasive brush or sponge, then rinse. Repeat this process thoroughly.

You can also scrub with a scrubbing pad and wipe the residue with a newspaper.
Proudgrill.com offers bristle free & wire free safe grill brush for a clean and healthy grill. No need to be concerned about getting food ingested dangerously. Enjoy delicious grilled food with our BBQ Skewers. Simply slide each piece of fish, shrimp, beef and vegetables with our grilling items to experience safe, easy and healthy grilling.