From a grill master to a new learner, everyone should learn about the right way to clean the grill grates. It may feel like doing a nasty job but the food will taste fabulous if it is cooked on cleaned grill grates.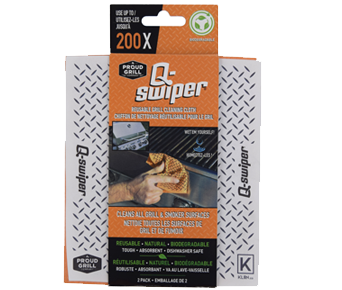 These easy steps will help you to remove the toughest grime and make your grill squeaky clean in a short time.
Know the Material of the Grill Grates:
Before cleaning the grill grates, the material from which the grill grates are made of should be known to you. If it is made of porcelain grates, Nylon or a soft-bristled brush should be used as a BBQ grate cleaner. If the material is cast iron, a wire brush should be used for cleaning. After cleaning, rub canola and vegetable oil on its surface to prevent rusting. To clean stainless steel grates, consider to soak it overnight and use a clean cloth to wipe off the debris.
Choose the Right Tools:
Though grillers choose traditional grill brush to clean the surface of a BBQ grill, there are hidden health risks in using them. There is a chance that wire bristles may break off and fall into the food. Some people, in the past, have also accidentally ingested it and got admitted to hospitals in critical conditions. So, every cook must choose safe tools and products for healthy BBQ grill cleaning.
Easy and Simple Ways to Clean:
Cleaning the grill grates may seem like a tedious task. If done properly, it may take very little time. Steam-clean, grill spray (using vinegar), burning off, and cleaning with hot and soapy water are some of the easy ways to clean grill grates.